The Houston tornado damage lawyers at Callender Bowlin hold a consistent record in obtaining compensation and safeguarding the rights of policyholders interacting with their insurance companies following a tornado incident. Equipped with a comprehensive understanding of insurance law in Texas, they are focused on providing dependable legal services in tornado damage cases, with the goal of ensuring that clients secure the compensation they are rightfully owed.
How To Hire a Houston Tornado Damage Lawyer Near Me?
To hire a Houston tornado damage lawyer, research local firms specializing in storm damage cases. Review their experience and customer feedback. Contact your top choices, discuss your case, and choose a lawyer that suits your needs best.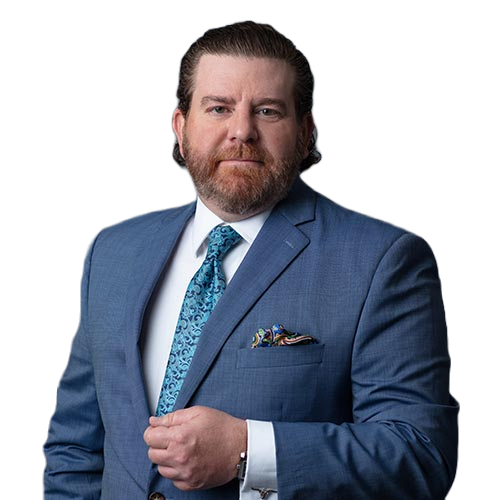 You're probably accustomed to tornadoes and other natural calamities if you reside in Houston. Unfortunately, these catastrophes may leave you feeling very stressed out and frustrated while also seriously damaging your home. However, you might be able to get paid out for any damage a tornado caused if you're covered by homeowner's insurance. We'll talk about the value of hiring a Houston tornado damage insurance attorney as you read on, as well as how they may assist you with filing an insurance claim.
Tornadoes in Houston, Texas
Most people picture devastating storms like Harvey and Ike when they think of natural calamities in the Houston region. However, tornadoes also have a significant role in Houston's catastrophic weather history. The Channelview tornado, which struck Houston on November 21, 1992, is the most severe tornado ever recorded there.
The National Oceanic and Atmospheric Administration (NOAA) estimates that from 1950 to 2022, Houston saw 246 tornadoes, more than any other city in Texas.
What is a Houston Tornado Damage Insurance Attorney?
A Houston tornado damage insurance attorney is a specialist who works with clients who lost their property due to tornadoes and other natural disasters. They are able to guide you through the difficult insurance claims procedure since they have skills in interacting with insurance providers.
Why You Need a Houston Tornado Damage Insurance Attorney
The procedure of filing an insurance claim is among the last things you want to handle after a disaster. Insurance providers may complicate the procedure, and you might not get the entire amount of compensation you are due. You can get assistance from a Houston tornado damage insurance lawyer by doing the following:
Review your insurance coverage

Submit an insurance claim

Discuss with your insurance provider

Negotiate an equitable settlement

If required, advocate for you in court
What to Do if Your Insurance Claim is Denied
Don't get upset if your insurance claim is rejected. Still, you have choices. You can appeal the refusal and engage in negotiation with your insurance provider with the assistance of a Houston tornado damage insurance lawyer. They are able to defend you in court if warranted.
How to Choose the Right Houston Tornado Damage Insurance Attorney
It's crucial to choose a Houston tornado damage insurance attorney with expertise and understanding of the claims procedure. When selecting an attorney, keep the following in mind:
Experience with managing natural disaster insurance claims

Knowledge of the legislation and regulations encompassing insurance claims in Texas

Strong communication abilities

A track record of resolving insurance disputes successfully
How to Prepare for a Meeting with a Houston Tornado Damage Insurance Attorney
Bring all the relevant paperwork and details about your insurance coverage and the tornado's damage with you when you meet with a Houston tornado damage insurance attorney. The things that follow should be brought to the meeting:
Your insurance policy

Images and videos of the tornado's damage

A compilation of damaged items

Any quotes for replacements or repairs

Any correspondence you may have had with your insurance provider
Tips for Dealing with Your Insurance Company After a Tornado
It's crucial that you deal with your insurance provider properly after a disaster. First, take pictures of all the damage that the tornado put out. Second, never sign anything without first speaking with a lawyer, and third, never accept the insurance company's initial settlement proposal. 
Furthermore, always communicate in writing, and ultimately, exercise patience while the claims process unfolds. You can help make sure you receive the restitution that you are due for damages that the tornado inflicted by following these recommendations.
Employ A Tornado Damage Insurance Attorney From CB Trial in Houston
Although dealing with a tornado's aftermath might be daunting, a Houston tornado damage insurance lawyer can assist you in obtaining the reimbursement you are entitled to. They are able to help you navigate the insurance claims procedure and bargain for reasonable compensation on your behalf. Do not delay in contacting a Houston tornado damage insurance attorney if you are struggling with tornado damage.
Working with attorneys at Callender Bowlin will help to further ensure that you receive what you genuinely deserve. Our goal is to uphold your entitlements whilst making sure you receive adequate recompense for your damages. Call us at (713) 300-8700 or fill out our online form to get a no-cost meeting with one of our experienced lawyers. Let us advocate for you.
---
Callender Bowlin LLP
4299 San Felipe St # 300
Houston, TX 77027