The Houston bad faith insurance lawyers at Callender Bowlin have a track record of success in securing compensation and defending the rights of policyholders who have been unfairly treated by insurance companies. Grounded in the principles of Texas insurance law, they are committed to providing legal services in bad faith insurance cases to ensure that clients receive the rightful compensation they are entitled to.
How To Hire a Bad Faith Insurance Lawyer Near Me In Houston?
To hire a bad faith insurance lawyer in Houston, research reputable law firms, gather evidence, schedule consultations, evaluate lawyers' expertise, consider fees, sign a retainer agreement, and maintain open communication throughout the process.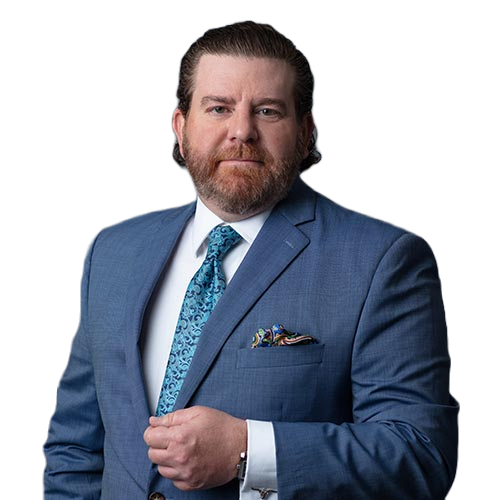 Insurance providers are required by legislation to treat policyholders in good faith. However, occasionally insurers behave in bad faith and put their own interests above the liberties of their clients. A skilled Houston bad faith insurance attorney can help you preserve your entitlements and obtain the money you are entitled to if you reside in Houston and feel that your insurance provider has behaved in bad faith.
Below, we'll go through how bad faith insurance practices may be seen in several contexts, such as property damage, first-party insurance claims, hail, fire, tornado, flood, hurricane, and business interruption claims.
Property Damage Claims
You can make a claim with your insurance provider if your property has been destroyed by an unforeseen occurrence like a storm, fire, or flood to get funds to cover the necessary fixes or restoration. But occasionally, insurers could behave dishonestly by rejecting or undervaluing your property damage claim, postponing payment, or declining to look into the precise cause of the damage.
First-Party Insurance Claims
First-party insurance claims, as opposed to third-party claims filed against another party's policy, are disputes initiated by policyholders against their own insurance plan. Property damage, personal injury, and business interruption are just several incidents of first-party claims. As a means to fulfill their obligation to handle these claims in good faith, insurers are required to swiftly assess the claim, distribute payouts when due, and interact with policyholders in a professional and timely way. But occasionally, insurers may behave dishonestly by withholding or delaying payment, underestimating the claim, or neglecting to get in touch with the policyholder.
Hail Damage Claims
Houston may see frequent hail damage, especially in the spring and summer. You can submit a hail damage claim with your insurance provider if hail has damaged your property and would like to be reimbursed for whatever repairs or replacements are needed. But insurers could behave dishonestly by underestimating the damage caused, rejecting the claim, or withholding payment.
Fire Damage Claims
Fires may be disastrous, seriously endangering your safety while causing severe damage to your property. If a fire has destroyed your property, you may make a fire damage claim with your insurance provider to get funds to cover repairs or replacement costs. Yet, insurers could behave dishonestly by devaluing the damages, rejecting the claim, or deferring repayment.
Tornado Damage Claims
Tornadoes are widespread in Houston and can inflict substantial property damage. Insurers, on the other hand, may behave in bad faith by underestimating the loss, dismissing the claim, or putting off compensation. You are entitled to make a tornado damage claim with your insurance provider for funding for repairs or restoring your property that was destroyed by a tornado.
Flood Damage Claims
Floods are not uncommon in Houston, and flood damage claims constitute some of the most typical forms of insurance claims in the area. Insurers, however, sometimes act in bad faith by disapproving the claim, underestimating the damages, or withholding reimbursement. If your property has been flooded, you have the legal capacity to submit a claim with your insurance provider for settlements for repairs or replacement.
Hurricane Damage Claims
Hurricanes constitute a significant danger to Houston, especially during the Atlantic season for hurricanes, which occurs from June to November. If your property was destroyed by a hurricane, for instance, you can make a hurricane damage claim with your insurance provider for funding for fixes or reconstruction. Insurers, on the contrary, often act in bad faith by dismissing the insured's claim, delaying reimbursement, or understating what has happened.
Insurance is intended to give policyholders peace of mind in the case of an unforeseen loss or tragedy. However, insurance companies occasionally act dishonestly, rejecting or delaying legitimate claims or providing absurdly low settlements.
A Houston bad-faith insurance attorney might be valuable in such a scenario. As you read on, we will cover the necessity for a Houston bad faith insurance attorney, how to choose one, what to anticipate during a case, and the significance of pursuing bad faith insurance.
What is Insurance Bad Faith?
The term "bad faith" describes deceit or fraud in an arrangement. Bad faith can refer to a dishonest belief or intention, an untrustworthy fulfillment of obligations, a disregard for fair dealing rules, or an intent to deceive depending on the specific context. It frequently has to do with a failure to uphold the requirement of good faith and equitable dealing which is a component of every contract.
Bad faith insurance refers specifically to an insurance provider's attempt to breach its duties to its clients by refusing to cover a policyholder's valid claim or by failing to promptly examine and process such a claim.
Reasons for Hiring a Houston Bad Faith Insurance Lawyer
Several different types of bad-faith insurance practices exist, such as:
Rejecting a valid claim without conducting a thorough investigation
Putting off paying a claim that is valid
Offering an unjust low settlement
Not getting in touch with the policyholder as soon as possible
Cancellation of insurance without justification
It is crucial to obtain legal counsel from a Houston Bad Faith Insurance Attorney if you suspect your insurance provider acts in bad faith. They may aid you through the complex legal system and defend your policyholder entitlements. An attorney can also assist you in obtaining the money you are owed.
Qualities to Look for in a Houston Bad Faith Insurance Lawyer
It's crucial for one to look at a Houston bad faith insurance attorney's background, knowledge, reputation, and ability to communicate. You need an attorney with experience in bad-faith insurance claims and a solid understanding of the laws governing insurance.
You ought to search for an attorney who can explain complicated legislation to you in a manner that you can grasp.
Steps In Finding The Right Houston Bad Faith Insurance Lawyer
It might be challenging to find the ideal Houston Bad Faith Insurance Attorney. There are, nevertheless, a few actions you may do to make the procedure simpler. Conduct your research beforehand. Seek out attorneys with expertise managing instances like yours and with an emphasis on bad faith insurance.
Secondly, acquire recommendations from friends, family members, or other attorneys. Lastly, set up a consultation with prospective attorneys about your case, and from there, you shall see if they are suitable for you.
What To Expect During A Bad Faith Insurance Case
Your Houston Bad Faith Insurance Attorney will likely begin by carrying out an investigation into the specifics of your case if you want to file a lawsuit against your insurance provider. They could also try to reach an agreement with the insurance provider.
If discussions fail, the case can move on to litigation, where your attorney will put forward facts as well as argue a defense for you in court.
Possible Outcomes of a Bad Faith Insurance Case
With regard to the particulars of the case, a bad faith insurance lawsuit's outcome might be different. A settlement may be made outside of court in some circumstances, leading to a payment to the insured.
In other situations, the matter could be tried, with a judge or jury rendering the decision. Once success is reached, the policyholder may get recompense for the losses they sustained as a result of the insurance company's unlawful conduct.
Importance of taking legal action against Bad Faith Insurance
Taking legal steps against bad faith insurance is crucial for securing monetary compensation as well as for defending the civil liberties of policyholders. Policyholders may contribute to ensuring that they are dealt with properly going forward by holding insurance providers responsible for their conduct. Legal action can also assist in discouraging insurance providers from using bad-faith tactics initially.
Hire A Bad Faith Insurance Lawyer From Callender Bowlin
To safeguard your liberties as a policyholder, it is crucial to initiate measures if you think your insurance provider is behaving in bad faith. Employing a Houston Bad Faith Insurance Attorney will assist you in navigating the difficult legal procedure and obtaining the just recompense. You may contribute to making sure that you and other policyholders are dealt with properly in future instances by holding insurance providers liable for their deeds.
Clients in Houston who are dealing with insurance providers that do not behave in good faith are assisted by the insurance bad faith attorneys at Callender Bowlin. Call (713) 300-8700 to set up a free consultation with one of our skilled insurance bad faith attorneys, or send us an inquiry in our form.
---
Callender Bowlin LLP
4299 San Felipe St # 300
Houston, TX 77027