The Houston fire damage lawyers at Callender Bowlin have a solid record in securing compensation and protecting the rights of policyholders interacting with their insurance companies after a fire incident. With a deep understanding of Texas insurance law, they are dedicated to providing reliable legal services in fire damage cases, aiming to ensure that clients receive the compensation they are entitled to.
How To Hire a Houston Fire Damage Lawyer Near Me?
Examine law firms proficient in fire damage cases. Look at online reviews, set up consultations, evaluate fees and competence, then select the most fitting lawyer for your case.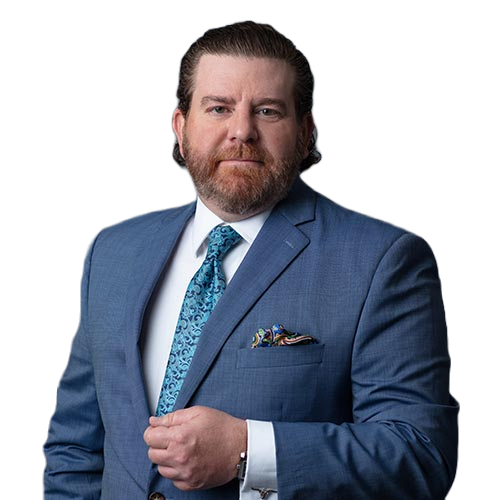 Callender Bowlin Is An Experienced Fire Damage Law Firm Who Will Fight For Your Claim
The actual damage to your home caused by a fire is referred to as fire damage. This damage might be inflicted directly by the flames or indirectly by the smoke and other harmful elements generated by the fire. It may be either an act of negligence, a result of defective equipment or appliances, or simply a catastrophic event such as wildfire, which may affect your home or business. Dealing with the aftermath of a fire damage to your home or commercial property can be traumatizing. Fire can destroy property, cause deaths or business interruption to business owners.
Your homeowners insurance policy should provide coverage for fire damage and wildfires. It covers both fire and smoke damage. In 2022, fire-related incidents as well as cases reported by emergency medical services in the Houston area amounted to more than 384,000 cases.
If you think your fire damage claim was undervalued or unjustly denied, using the representation of a fire damage insurance claims attorney can assist you. Your fire damage claim should not be neglected. Fire damage can also have long-term consequences for your property and failure to remediate your property colud lead to worse issues later on.
As you read on, this article will cover how you can understand fire damage claims, the importance of a fire damage insurance lawyer, what qualities to look for in an insurance claims lawyer, the step-by-step procedure of what to do after fire damage, how to file for a fire damage insurance claim, the entire process of going to court and negotiating settlements, and even a few frequently asked questions at the end to further support your rights after fire damage.
Understanding Fire Damage Claims
A fire property damage insurance claim covers any property loss caused by an unintentional fire, depending on the terms and conditions of the fire insurance, which also is limited by the policy value rather than the level of damage experienced by the property owner. The following losses are generally protected: Actual loss of assets because of the fire.
Subsequently, the following damages are often covered:
Actual products lost as a result of fire
Living expenditures that be higher because of personal property damage
Loss from a fire in the insured structure that affects a neighboring building or property
Fees paid to firefighters
You may be eligible to get specific compensation when you make a fire damage claim. To negotiate the difficulties and enter a favorable position, you could need legal guidance for some damages and losses you sustain.
The damages that are recoverable in a fire damage claim in Houston might be sizable. Back in 2013, statistics indicate that there were 5,082 fire-related incidents in Houston, incorporated in the $621.6 million of property damage for the state of Texas.
The cost of restoring or rebuilding damaged properties in these situations may be recoverable damages and might reach hundreds of thousands or even millions of dollars. In addition, policyholders can be entitled to reimbursement for the price of replacing lost or stolen personal items. Also, they could be qualified for financial assistance with living costs during the rehabilitation time, which might total thousands of dollars. The terms of the insurance policy and the severity of the losses incurred will ultimately determine the particular damages that can be recovered.
Reasons to Hire a Fire Damage Insurance Claims Lawyer
Regrettably, the procedure for making a claim, working with the insurance provider, and getting paid is not as simple as it ought to be. The majority of insurance firms will put their own protection first, pushing you to settle for less than what is necessary. This is just one of several reasons why filing an insurance claim for fire damage should be handled by a lawyer. They can ensure you receive the best settlement as soon as possible and with the least amount of difficulty. These are some ways a lawyers can assist:
Knowledge of the law and legal process
A fire damage claim lawyer reviews clearly what your homeowner insurance policy covers and what it fails to cover using astute legal interpretation expertise. Also, Callendar Bowlin thoroughly investigates the incident, its cause, and the damage it did to your home. It is possible to determine the exact cause of the fire and the genuine amount of the damage by relying on the well-informed opinions of professionals with knowledge of residential fires.
Experience in dealing with insurance companies
The procedure of making an insurance claim for fire damage can be difficult and confusing, especially where there are personal injuries and property damage. When submitting a claim, insurance companies frequently have their own guidelines, processes, and specifications. Moreover, they could try to reject the claim entirely or make a poor settlement offer.
You may handle the claims procedure more skillfully by working with a fire damage insurance attorney who has previous experience interacting with insurance providers. They are knowledgeable about terminologies used in insurance plans, the categories of losses that are covered, and the paperwork required to support your claim.
Ability to negotiate a fair settlement
Even under the most difficult circumstances, a skilled attorney will review your insurance policy and assist you in negotiating a favorable settlement for your insurance claim. In order to guarantee that you are always granted the most just and reasonable compensation possible, one of our attorneys, if required, pursue your case to the courts.
Representation in court
The policyholder and the insurance provider will often disagree on the amount of compensation due or the legitimacy of your claim. Your dispute might need to be settled in litigation if an agreement cannot be reached through negotiations.
A fire damage insurance attorney might be really helpful in this circumstance. They are able to file claims on your behalf and act as your advocate in court, defending your cause and offering evidence that supports your position. Also, they may deal with any legal matters that can come up throughout the court proceedings, such as demands for discovery, depositions, and court filings. You are more likely to achieve a fair decision in once a lawsuit is filed and the recompense you deserve if you have a lawyer at your side.
What to Look for in a Fire Damage Claim Attorney
The following things should be taken into account while looking for a fire damage lawyer:
Experience with fire damage claims
Choose a lawyer who has experience handling lawsuits involving fire damage. They should be educated about the rules and legislation governing insurance claims for fire damage, as well as the claims procedure.
Track record of successful settlements and verdicts
Verify the lawyer's track record of winning verdicts and settlements in fire damage claims. Find a lawyer that has a track record of getting favorable outcomes for their clients.
Availability and communication skills
Be sure the lawyer is sensitive to your needs and readily available to address your inquiries and worries. It is imperative that an attorney have excellent communication skills if you want someone who will keep you updated on the progress of your case and straightforwardly and explain clearly the legal concepts.
Fees and payment options
The upfront payment choices and attorney's costs must be discussed. Many lawyers for fire damage take cases on a contingency basis, which means they only get paid if you win. Prior to selecting a lawyer, be certain that you're aware of the fees and costs. Some lawyers also offer free consultation to fire victims.
Steps to Take After a Damage Caused by Fire
Following a fire, it's crucial to do the following actions:
Contacting the fire department and insurance company
To verify that the fire has been entirely put out and the property is secure before entering, call the fire department. After that, get in touch with your insurance provider to report the fire and start the claims procedure.
Documenting the damage
Remember to take pictures and videos of the damaged property and personal possessions to serve as further evidence of the damage. Then, state the type of fire, list each object that has been damaged, along with its value and a detailed summary of the damage, including what caused the fire.
Mitigating further damage
Subsequently, you should cover shattered windows, tarp the damaged roofs, and board up openings as precautions against more property damage.
Securing the property
You can also further protect your property from theft and vandalism. If it is a commercial property, consider hiring a security guard. If it is a residence, board up any windows, and install a security system.
You can safeguard your property and improve your chances of filing a successful insurance claim by following these procedures. As they will be necessary for the claims procedure, retain any paperwork pertaining to the fire damage, including invoices for repairs and living expenditures.
Dealing with Insurance Companies: Handling Insurance Disputes
The following are the key points to bear in mind as you deal with your insurance company:
Common tactics used by insurance companies
Insurance companies may employ many strategies to reduce or reject your claim for fire damage. Delaying the claims process, underestimating or disputing the magnitude of the damage, and forcing policyholders to accept for less than they are entitled to are a few prevalent strategies.
How a fire damage lawyer can help
A fire damage attorney can be the main person defending your rights and increasing your compensation. They will communicate with the insurance provider on your behalf, interpret for you the insurance code, explain to you the available legal options, work out a just settlement, and, if needed, pursue your case to court.
Understanding your insurance policy
It's important to fully understand the terms and conditions of your insurance policy, which includes the deductible, coverage limits, and sorts of damage that are covered. You should carefully read your insurance policy, and contact your lawyer for any vague clauses that you find confusing.
Tips for dealing with insurance companies
Take into account the following advice to improve your chances of filing a successful fire damage claim:
Get in touch with your insurance provider to report the incident and start the claims procedure as soon as possible.
Maintain thorough records of every correspondence—including emails, letters, and phone calls—you have with the insurance provider.
Without first seeking legal counsel, never sign anything or consent to any settlement agreements.
Filing a Fire Damage Claim
A fire damage claim can be difficult and time-consuming to file. Knowing the deadlines for making a claim, the details to include, the benefits of dealing with a public adjuster, and what to do if your claim is rejected are all critical.
Time limits for filing a claim
The majority of insurance plans contain a deadline for submitting a claim for fire damage, which can be anything between a few days and several months. In order to prevent missing any deadlines and perhaps losing out on settlement, it's critical to submit your claim as quickly as you can.
What information to include in the claim
You must file a "proof of loss claim" to the insurance provider, in which you detail every item you lost along with its value. Your responsiveness is especially crucial if the fire also affected several other residences. If you don't take action right once, you can end yourself at the bottom of the list of policyholders with fire insurance claims, and it might take a while for the adjuster to get in touch with you. The information listed below should be included in your claim:
Type of loss or damage
Date of the loss
Any corresponding injuries
The site of the damage
Additional parties involved
The state of the house
Information about the damaged items
A police statement
Any temporary fixes that are required
What to do if your claim is denied
Continue attempting if your claim is rejected. Examine your policies and the grounds for the denial in precise detail. Work with a fire damage attorney who can assist you in appealing the judgment and defending your rights.
Negotiating a Settlement for a Fire Claim
After a fire, negotiating a settlement can be challenging. Knowing the worth of your claim, comprehending the strategies employed by fire damage attorneys, knowing how to react to settlement offers, and being familiar with mediation and arbitration are all critical.
The worth of your claim must be established in order to negotiate a reasonable settlement. This might be paying for fixes, replacing lost or broken products, losing money or company, and any other relevant costs.
Fire damage attorneys may employ strategies that include providing proof of damages, highlighting loopholes in the insurance company's argument, and stressing the policyholder's rights. To reach a settlement, they could also turn to alternative conflict resolution techniques like arbitration or mediation.
Subsequently, it's essential to thoroughly analyze any settlement offers made by insurance companies and to speak with a fire damage attorney. Ask yourself if the offer really compensates you for all of your losses and costs. If required, be prepared to negotiate for a higher settlement.
Other dispute resolution approaches like mediation and arbitration can also be used to reach an agreement outside of court. A mediator helps the policyholder and the insurance company communicate to find a solution that is acceptable to both parties. An impartial third party evaluates the evidence and renders a legally enforceable conclusion in arbitration.
Going to Court
You might want to think about suing your insurance provider if they reject, delay, or undervalue your fire damage insurance claim.
When to consider filing a lawsuit
You could think about suing an insurance provider if they reject, postpone, or undervalue your fire damage insurance claim. You should first try every possible course of action to settle the conflict, such as talking with the insurance company, employing a private adjuster, or seeking an alternate form of dispute settlement.
Preparing for trial
The insurance policy, images of the damage, cost estimates for repair or replacement, and any contact you have had with the insurer should all be gathered in order to be ready for trial. Subsequently, you should get an insurance law professional who can defend you in court.
What to expect during the trial
The judge or jury will reach a verdict based on the facts and testimony that were provided during the trial, which will be attended by both sides. You should prepare to testify as the plaintiff detailing the damages you endured and how these altered your life.
Appealing a verdict
You could think about appealing the judgment if you disagree with the outcome. You must demonstrate that the judge erred in law or the case's facts, which had an impact on the result, in order to accomplish this. It's crucial to talk with an expert lawyer about your choices because the appeals process may be expensive and time-consuming.
Hiring Experts: Fire Claims Attorney
Hiring an expert witness to support your case is especially vital when dealing with a fire damage insurance claim. They can similarly offer insightful analysis of the cause of the fire, the extent of the losses, and the cost of repair or replacement, among many other damage-related matters.
Subsequently, experts may offer unbiased, specialized expertise about the fire damage, which can assist your insurance claim. Further, they may offer testimony at trial that may support your claims and persuade the judge or jury to decide in your favor.
Further, engineers, contractors, and appraisers are some of the professionals frequently utilized in fire damage lawsuits. Engineers can evaluate the structural damage and suggest fixes while fire investigators can identify the source of the fire. Contractors can offer quotes for replacement or repair, and appraisers can determine the fair market worth of damaged items.
Lastly, it's important to take an expert witness' credentials, experience, and reputation into account when choosing one. Choose an expert who has dealt with fire damage cases before and can provide references from former clients. Also, they must be licensed and trained appropriately to offer expert testimony in court. Make sure the expert's ideas are also neutral and untainted by any potential conflicts of interest.
Working with Your Fire Damage Lawyer
Hiring a fire damage attorney can be useful in navigating the legal process of getting compensation for your losses if you have had fire damage to your property. Establishing clear communication and having faith in your attorney's knowledge is essential for working together effectively. This may be accomplished by giving them all pertinent information regarding the situation, being honest with them about your expectations, and acting on their recommendations.
While working with a fire damage lawyer, communication is essential. You should respond to their requests for information or supporting paperwork and keep them informed of any changes to your case. It's crucial to express any worries you may have and to ask inquiries. A competent attorney will be open and honest about the legal procedure and will explain any legal jargon in a way that is simple to comprehend.
Additionally, your fire damage attorney has the knowledge and experience to help you with the court proceedings. It's critical to heed their instructions and put their words of wisdom to use. This includes choices made in regard to settlement proposals and discussions with insurance providers. It's crucial to trust your lawyer's expert judgment while still partaking in the decision-making process.
Moreover, a compelling case involves comprehensive research and the gathering of supporting data. Documentation such as witness testimonies, insurance policies, and fire department reports can be gathered with the help of your attorney. Also, it's crucial to keep track of any losses or damages using receipts and images. Afterward, your attorney can utilize this data to establish fault and estimate the scope of damages. You can improve your chances of getting reasonable compensation by putting forward a solid case.
Keeping your expectations realistic
Although it is normal to seek to be fully compensated for your losses, it is still crucial to keep your expectations reasonable. Based on their experience and knowledge of comparable instances, your attorney can evaluate the worth of your case. And yet, the strength of your claim and the insurance company's settlement willingness may ultimately limit the amount of money you receive. Your attorney can offer advice on how to move forward and manage your expectations.
Get Legal Representation: Fire Insurance Lawyers
In conclusion, obtaining a fire damage lawyer is essential for defending your rights and pursuing just restitution for your damages following a fire. Partnering with an experienced lawyer may help you create a compelling argument, communicate effectively, trust their counsel, and maintain clear expectations.
It is critical to act quickly and get legal counsel. If you have sustained fire damage in Houston, get in touch with a qualified fire damage claims lawyer with Calendar Bowlin, LLP for assistance navigating the legal system and pursuing a just settlement. Contact us at (713) 300-8700 or fill up our contact form today to schedule a confidential initial consultation about your case.
FAQs
What types of damages can I recover after a fire?
After a fire, one might be eligible for a variety of damages, dependent on the situation and the coverage of your insurance policy. Among the most frequent forms of losses you may incur following a fire is property damage. Included in this are the expenses related to reconstructing damaged property, such as your house, possessions, and other structures on your home.
Another form of damage that you might be able to recover is from loss of use. It's possible to obtain reimbursement for the expenses you spend on living arrangements, such as hotel stays or rented housing if the fire renders your house uninhabitable.
How long do I have to file a fire damage claim?
The time frame for submitting a fire damage claim varies by state and insurance coverage. But, it's often advised that you submit your claim as soon as the fire occurs. It's crucial to examine your policy and adhere to any rules or deadlines since some insurance policies have certain deadlines for submitting claims.
If you file your claim late, the insurance company can argue that the damages got worse and you should receive less money as compensation. The process of getting compensation can also be sped up by making a claim early, which is crucial for rebuilding and recuperating after a fire.
---
Callender Bowlin LLP
4299 San Felipe St # 300
Houston, TX 77027