The Denver bad faith lawyers at Callender Bowlin have a long track record of success in maximizing damages and defending the rights of policyholders from insurance companies who have treated them unfairly and violated their covenant.
How To Hire a Bad Faith Insurance Lawyer in Denver?
To hire a bad faith insurance lawyer in Denver, research reputable law firms, gather evidence, schedule consultations, evaluate lawyers' expertise, consider fees, sign a retainer agreement, and maintain open communication throughout the process.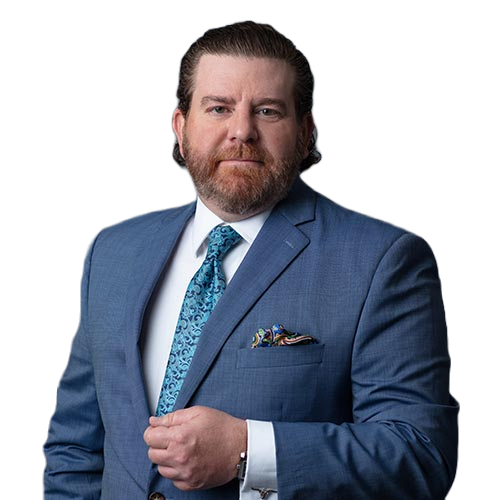 Insurance policyholders who depend on insurance policies to shield them from unanticipated disasters and financial losses might suffer severe losses due to bad-faith insurance actions. In Denver, Colorado, bad faith insurance attorneys may assist individuals or businesses with the complicated procedure of making an insurance claim and bringing a lawsuit against an insurance provider that has behaved unlawfully.
Bad faith insurance attorneys may assist policyholders in the battle for the compensation they are owed by holding insurance providers responsible for their acts, whether the claim is for property damage, first-party insurance, or business interruption.
Property Damage Claims
An insurance provider may act in bad faith if it unjustly rejects, postpones, or under compensates a property damage claim. An insurance provider can operate in bad faith, for example, if it declines to look into a property damage claim or keeps the policyholder in the dark.
First-Party Insurance Claims
In first-party insurance claims , bad faith is the failure of the insurance provider to uphold its duties to the policyholder. For instance, an insurance provider might not offer sufficient compensation for a covered loss or decline to settle a claim without citing an appropriate cause.
Hail Damage Claims
In Colorado, hail damage claims are a frequent form of property damage claims. If your hail damage is protected by the policy, the claim is refused, then the insurance provider is acting in bad faith. After that, you should contrast the reason(s) for rejection with the language stated in your policy. You ought to ask your insurance provider for more explanation in writing if the justifications are unclear or ambiguous.
Fire Damage Claims
Insurance providers may underpay, put off, or reject a fire damage claim in bad faith. For policyholders who suffered losses to their houses or businesses in a fire, this can be extremely distressing.
Wind damage claims
Storms can severely damage homes and businesses, and insurance providers can put off or reject a windstorm damage claim out of bad faith. This may result in policyholders being unable to restore or repair their property, further straining their finances.
Water Damage Claims
Bad faith actions in water damage claims might include failing to investigate, declining to pay, underpaying, delaying payment, and failing to contact policyholders. Insurance providers must fairly examine claims, pay covered claims promptly as possible, and keep policyholders informed at all times. The violation of good faith might result from failure to act in accordance.
Business Interruption Claims
Business interruption claims are brought by the owners of businesses to recover damages caused by an unforeseen occurrence, including a storm, fire, or flood. Insurers, on the opposite, may behave in bad faith by dismissing a claim, underscoring the damage, or dragging out payment deadlines. Policies for business interruption compensate for lost revenue, rent, and other expenditures sustained throughout the interruption period.
The Role of Insurance In Our Society
Modern, industrialized nations all around the world rely heavily on insurance to thrive. The private business sector couldn't operate without insurance coverage. Further, insurance is similarly critical to those outside of the commercial world. You may be ready for everything that can occur in the future by becoming insured, including sickness, hospitalization, retirement, and perhaps even death. Consider it as an infallible defense for you and your families, similar to how protective gear shields a soldier in dangerous conditions.
Insurance is a financial instrument that contractually obligates the insurance provider to cover policyholder damages in the case of a certain incident. In return for paying the premium, the insurer assumes the risk that the event will actually happen. In response, the insurer could transfer a portion of that risk to additional policyholders or reinsurers. Activities that might have been unaffordable if one party had to bear the entire risk are made possible by insurance.
Throughout the insurance sector in the United States, bad faith insurance practices are a frequent issue. Many examples of bad faith practices by insurance firms in Denver and around Colorado have been brought to the attention of insurance regulators and consumer lobbying groups. As you read on, you will be able to grasp how bad faith insurance happens and the entire legal process to better prepare you should you need to go to court against your insurance provider for bad faith. We at Callender Bowlin, are here to help protect your rights and interests.
Understanding Bad Faith Insurance
Bad faith insurance can take many various forms, but it can be encapsulated as any conduct or inaction on the side of the insurance provider that contravenes its responsibility to handle the insured honestly and equitably. You and the insurance provider enter into a contract when you buy a policy, which gives you the entitlement to trust that they would uphold the conditions of that contract.
For instance, if a vehicle liability insurance intentionally declines to pay a claim within policy limitations, even when the insured's responsibility is indisputable, a bad faith claim may be filed. Extracontractual damages, commonly referred to as bad faith damages, are frequently substantial. They often go beyond the insurance policy's maximums, which is the focus of the claim. You can read below a few of the most common examples of bad faith practices.
Common Examples of Bad Faith Practices
Unreasonable claim denials
Denials happen when an insurance provider rejects a claim that the policy should have protected. This may occur if the insurer analyzes the policy language incorrectly or rejects the claim without conducting a thorough investigation.
Delayed claim processing
Whenever an insurer prolongs the claims procedure unreasonably, the policyholder is compelled to wait an excessive time frame to obtain compensation to which they are legally entitled.
Inadequate settlement offers
Insurers often make settlement offers that are significantly less than the claim's worth because policy holders don't understand that a negotiation needs to occur. By attempting to altogether reject the claim, insurers may try to coerce policyholders into taking reduced settlement amounts.
Misrepresentation of policy coverage
Misrepresentations happen when an insurer gives the policyholder false information about the details of the policy. This could occur when providers offer misleading information about the coverage or when they employ extensive wording to conceal exclusions or restrictions in the policy.
For policyholders, bad faith insurance practices can have serious repercussions. These actions may lead to unjust treatment, insufficient payment, or delayed or refused claims. Bad faith insurance practices can also result in monetary losses, legal issues, and damaged reputations of the provider. Ultimately, policyholders could lose faith in their insurers, and the insurance market would experience additional regulation and lower client satisfaction.
Legal Protections Against Bad Faith Insurance
Insurance providers are required to handle claims in a good faith manner under federal rules and regulations. They demand that insurers immediately look into allegations and distribute compensation. Penalties and legal action may precede these violations.
The Unfair Claims Settlement Practices Act and the Consumer Protection Act are the two statutes in Colorado law that guard consumers against deceptive insurance tactics.
Insurance providers must adhere to guidelines set out by the Unfair Claims Settlement Practices Act while handling claims. A number of unfair insurance practices that could affect policyholders are forbidden by the legislation. The statute, for instance, mandates that insurers promptly acknowledge and respond to correspondence involving claims. Moreover, the law requires insurers to immediately look into allegations and set reasonable criteria for doing so. The legislation also forbids insurers from refusing claims without completing a reasonable assessment, from misrepresenting critical information or policy clauses, or from failing to provide a timely and adequate explanation for a claim denial.
A more comprehensive statute that covers many other firms, including insurance providers, is the Consumer Protection Act. The Unfair Claims Settlement Practices Act is also prohibited under this law, which forbids misleading trade practices, which can encompass many of the same unfair business activities. For instance, the act forbids companies from putting forward false or deceptive claims about a product, misrepresenting the conditions of an insurance policy, or participating in other deceptive actions that may mislead or harm customers.
Subsequently, anyone may visit the Colorado Division of Insurance's webpage and submit a complaint form there. The form requests information concerning the claim, the insurance policy, and the insurer's actions in addition to the person's contact information. The division will investigate the complaint and can get in touch with the insurance provider to find additional information or seek a resolution. Should they determine that the provider broke the law in Colorado, then they may enforce disciplinary action against the company, involving fines, the revocation of licensing, or other sanctions.
The Need for a Denver Bad Faith Insurance Lawyer
Whenever an insurance provider arbitrarily rejects or prolongs a legitimate claim, fails to look into or resolve a claim, or uses underhanded tactics, it amounts to acting in bad faith. Consequently, you need to consider hiring a Denver bad faith insurance attorney.
Proficient legal representation by an insurance bad faith lawyer in situations of bad faith insurance can have advantages such as knowledge in negotiating fair compensation, negotiation skills, and lobbying for the policyholder's rights.
Skillful legal representation in situations of bad faith insurance can have advantages such as knowledge in negotiating fair compensation, negotiation skills, and lobbying for the policyholder's rights.
The insurance policy itself should be examined in the beginning to ascertain the precise coverage and duties of the insurance provider. To comprehend the extent of protection and any potential limits involves looking at the policy language, endorsements, and restrictions.
Afterward, it's vital to evaluate the insurance company's practices to see if they were done in good faith and within the policy. Examining communication between the policyholder and the insurance provider as well as any claim-related data, such as property damage estimations, may be included in this procedure.
The particular facts and circumstances surrounding a bad faith insurance claim ultimately determines show strong of a case it is. It is advised that you speak with a Denver insurance bad faith attorney who will evaluate the merits of your situation and advise you on your legal alternatives.
Choosing the Right Denver Bad Faith Insurance Lawyer
While choosing the best Denver Insurance bad faith lawyer, you should consider a few key aspects. First, the Denver attorney should be well-versed in the intricacies of bad faith claims as well as insurance disputes and legislation. They can create a compelling argument and successfully negotiate any potential legal hurdles because of their knowledge.
Experience is equally important, in addition to expertise. Colorado bad faith insurance attorneys with experience managing instances involving bad faith insurance will have the expertise and abilities to assist you in handling your claim. To obtain a feel of their success record, you may look at case results or request referrals.
It's also important to do extensive research regarding your prospective attorneys. You may get started by reading internet reviews and client endorsements. This will give information about their status and client interactions. Referrals from friends and family are particularly beneficial since they can offer a more intimate view of the lawyer's skills and strategy.
The initial consultation should take place after you've selected a narrow range of potential attorneys. You can use this chance to determine whether the attorney is a suitable fit for you and your situation. You should arrive prepared with the necessary paperwork and case-related details.
During the consultation, take close attention to the lawyer's manner of speaking, the way they address your case, and how at ease you feel around them. Further, after taking the time to address all of your questions, a professional attorney should be able to explain complicated legal jargon to you easily. In the end, you should have faith in their capabilities to properly represent you.
Insurance Bad Faith Case: The Legal Process
A systematic method for settling conflicts in a sensible and equitable way is the legal procedure. It entails looking into the claim, negotiating with the insurance provider, and, if required, going to court to file a claim.
The first stage in an investigation is to acquire evidence. This might consist of witness statements, property assessments, consulting experts in their field, and other pertinent information. The intent is to locate any possible legal or contractual violations committed by the insurance company's failure. It means the insurance company has failed to act in good faith as per the terms of an insurance policy.
The following step is usually negotiating with the insurance provider. To resolve the conflict, the parties may agree to a specified sum through settlement agreements. Other conflict resolution processes like arbitration or mediation may also be taken into account.
If negotiations are ineffective, litigation may be required to help the victim of insurance bad faith. This entails bringing a lawsuit and pursuing it in court. Each side has the opportunity to ask for and collect evidence from the opposing side throughout the process of discovery. Ultimately, the matter is resolved in court through hearings and a trial.
Fair Compensation: Potential Outcomes and Compensation
There are normally three categories of damages involved in legal proceedings concerning prospective outcomes and restitution.
Compensatory damages
Compensatory damages are monetary awards made to make up for the suffering caused by the insurance company's negligence. Anything like cost of repair, missed salaries, and related property damage may fall under this category.
Punitive damages
Punitive damages are awarded to punish the defendant for their especially abject or purposeful conduct and are damages that are greater than those necessary to compensate the plaintiff for the harm.
Attorney's fees and costs
​​Attorney's fees are the expenses associated with engaging a lawyer or legal team to represent the winner in a lawsuit. This can cover costs associated with, among several other things, the processing of documents and court appearances.
The winning side may also be granted costs, which are monetary outlays made during the legal procedure, on top of attorneys' fees. They may include the cost of sending demand letters to the other party, filing paperwork with the court, and employing expert witnesses to testify.
The sum of money granted as compensation in a court case might differ according to an array of variables. If a claimant had more serious injuries or economic losses, was found to be less at fault for their damage, or was defended by an attorney, they were awarded more compensation. Additionally, compensation was higher for claims that took much longer to settle.
Finally, the decision of the court can be appealed legally by the plaintiff or defendant if they feel wronged. A higher court normally reviews the case during the appeals process to ascertain whether the first judgment had any inaccuracies. The appeal court can call for a new trial or modify the initial ruling if it determines that mistakes were involved. It might take a while and be difficult to foresee how an appeal will turn out. Nonetheless, if either party believes that the first judgment was unjustified, it might provide a means of pursuing a more equitable result.
Preventing Bad Faith Insurance Practices
Knowing your insurance policy inside and out is one of the greatest methods to avoid becoming a victim of bad faith insurance practices. Be certain you are familiar with your policy's coverage limitations, deductibles, and exclusions. If something is unclear, an experienced insurance bad faith lawyer can help you to carefully read the small print and discuss issues. You may reduce the conflict with your insurance provider by having a solid grasp of your life insurance policy.
Maintaining thorough records is also vital for avoiding bad faith insurance practices and lawsuit in Colorado. Be mindful of keeping a record of every correspondence—including emails, phone conversations, and correspondence with your insurance provider. All paperwork or receipts pertaining to your claims, such as hospital costs or repair estimations, should be kept on file. Keeping precise records can assist you in providing proof if your insurance company refuses your claim or behaves in bad faith.
Last but not least, another approach to avoid bad faith insurance practices is to routinely evaluate and update your insurance coverage. It's critical that your coverage is updated if your insurance requirements evolve over time. Every year, assess your policy and make any required revisions or modifications. You should similarly ask your insurance agent/broker for assistance if you're unsure of whether you have adequate policy coverage. You may help avoid misconceptions with your insurance carrier by staying ahead of your policy.
Hire an Experienced Bad Faith Insurance Claims Attorney
Anyone affected by an insurance company's unreasonable refusal to coverage or reimbursement must hire a skilled bad faith insurance claims attorney. Sadly, insurance firms frequently put their own profits ahead of the interests of their policyholders despite having a legal responsibility to operate in good faith and properly process claims. An experienced Denver insurance bad faith lawyer can assist even the playing field in these situations and argue for the justice and recompense that their clients are due.
Simply notify the Callender Bowlin law firm if you are struggling with an insurance company's bad faith practices. Our skilled super lawyers have a track record of success managing complicated insurance claims and defending the rights of our clients. You can be sure that you are employing the right actions to safeguard your legal rights and obtain the compensation you are due with our advice and advocacy.
To arrange a consultation, free case evaluation and find out more about how we may assist with your bad faith insurance case, contact Callender Bowlin right now at (303) 505-8700, or through our secure contact form.
Frequently Asked Questions (FAQs)
How long do I have to file a bad faith insurance claim in Colorado?
The statute of limitations for bringing a claim for bad faith insurance exists in Colorado. Currently, tort lawsuits must be filed within two years after the wrongful conduct date.
Can I sue my insurance company for emotional distress?
Yes, you can. Accident victims might have other consequences besides only physical harm and material loss. Many accident victims also endure non-physical side effects including mental anguish and suffering.
In a personal injury lawsuit, Colorado's civil court system permits the collection of damages or monetary recompense for pain and suffering. In the event your lawsuit is successful, pain and suffering damages may significantly raise its worth.
---
Callender Bowlin LLP
1550 Wewatta St
Denver, CO 80202
(303) 505-8700