The Houston hurricane insurance claim lawyers at Callender Bowlin have a consistent track record in acquiring compensation and upholding the rights of policyholders in their dealings with insurance companies following a hurricane event. With a comprehensive knowledge of insurance laws in Texas, they are dedicated to offering dependable legal assistance in hurricane insurance cases, aiming to ensure that clients secure the compensation they are rightfully due.
Why You Need Houston Hurricane Insurance Claims Lawyers
Hurricane insurance attorneys are crucial as they understand policy details, negotiate with insurance companies, and help maximize your claim. They navigate complex procedures to ensure fair compensation for your losses.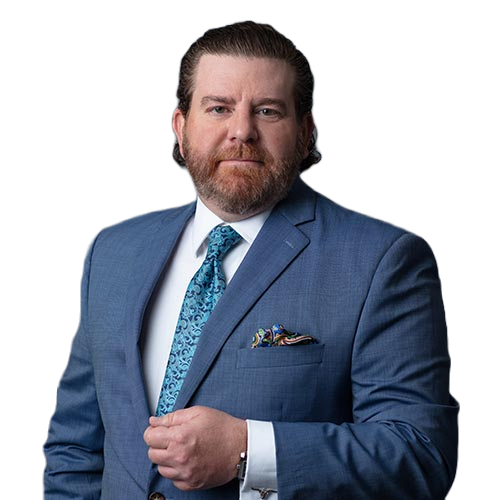 Hurricanes can wreak havoc, as anybody who lives in Houston or the surrounding areas knows. Homes, companies, and other properties can sustain significant damage during hurricanes. You anticipate that these damages will be paid for if you have insurance. 
Sadly, insurance providers don't always treat policyholders fairly, and many individuals have trouble getting the money they are due. Attorneys for Houston hurricane insurance claims might help in this situation. As you read on, we'll look at why hiring legal counsel is a good idea when filing an insurance claim for hurricane damage.
Understanding Hurricane Insurance Claims
Before we get into why you need legal representation, it's critical to comprehend how hurricane insurance claims operate. Damage from hurricanes is often covered by a different coverage called a windstorm policy. High winds, such as those experienced during a hurricane, are protected under this policy's provisions for high wind damage coverage.
However, windstorm policies can be intricate and hard to comprehend. They frequently have limits and exclusions that might make it challenging to obtain the compensation you are entitled to. Additionally, insurance firms could make an effort to downplay or completely reject your claim. A Houston hurricane insurance claims attorney might be of assistance here.
Benefits of Hiring a Houston Hurricane Insurance Claims Lawyer
If you're handling an insurance claim for hurricane damage, there are various advantages to hiring an attorney. Here are a few examples:
Experience and Knowledge. You can get assistance through the claims process from Houston hurricane insurance claims attorneys that have expertise working with insurance providers. They are knowledgeable in the intricacies of windstorm plans, and they can assist you in deciphering the language and locating any exclusions or limits that can have an impact on your claim.

Maximizing Your Compensation. You can obtain the reimbursement you are due with the aid of a Houston storm insurance claims attorney. They can represent you in negotiations with the insurance provider and explain your alternatives to you. Additionally, they may aid in the collection of proof and documentation of your losses, which can strengthen your claim.

Handling the Legal Process. An insurance claim can be challenging and time-consuming to handle. You may focus on reconstructing your life by letting a Houston storm insurance claims attorney manage the legal procedure on your behalf. They can submit documentation, bargain with the insurance provider, and, if required, advocate for you in court.

Zero Upfront Fees. Numerous Houston hurricane insurance claims attorneys work on a contingency fee basis, which means they are not compensated until you receive payment for your claim. If you are having trouble affording your legal bills upfront, this may be advantageous.
How to Choose a Houston Hurricane Insurance Claims Lawyer
It's crucial to pick a reputable Houston hurricane insurance claims attorney if you've made the decision to do so. Here are some pointers to assist you in making the ideal decision:
Pick a legal representative with knowledge of hurricane insurance claims. Inquire about the number of instances they've dealt with and how often they've succeeded.
Verify that the attorney you select is admitted to practice and in excellent standing with the state bar organization. Additionally, you may look into their disciplinary history to make sure there are no complications.
To find out what previous clients have shared about their interactions with the attorney, look for online reviews and feedback. You may have a fair notion of what to anticipate from this.
Frequently Asked Questions
How long does it take for an attorney to resolve a hurricane insurance claim?
The intricacy of the case will determine how long it takes to handle a storm insurance claim. But having an attorney on your side may frequently expedite things while helping to make sure you receive your due settlement as soon as possible.
Can a Houston hurricane insurance claims lawyer help me with a flood insurance claim?
The primary area of concentration for Houston hurricane insurance claims attorneys are windstorm coverage, which pays for damages from strong winds. However, if they have prior knowledge in this field, they could also be able to assist with flood insurance claims.
Retain a Callender Bowlin Hurricane Insurance Claim Lawyer
It might be stressful to handle an insurance claim for hurricane damage. A Houston hurricane insurance claims attorney can assist if you're having trouble receiving the cash you are due. They can assist you with submitting claims, guide you to get the most pay possible in a settlement and take care of the legal proceedings on your behalf. 
Houston, Texas-based Callender Bowlin is a boutique litigation law firm. By working with Callender Bowlin, you are able to be sure that your legal rights are upheld and that you receive just recompense. To book a consultation, dial (713) 300-8700 or use the form on our website. Let us assist you.
---
Callender Bowlin LLP
4299 San Felipe St # 300
Houston, TX 77027