The Houston water damage lawyers at Callender Bowlin maintain a steady record in procuring compensation and preserving the rights of policyholders working with their insurance companies after a water damage event. Possessing an extensive understanding of insurance law, they are committed to offering reliable legal services in water damage cases, striving to ensure that clients obtain the compensation they rightfully deserve.
How To Hire a Houston Flood Damage Lawyer Near Me?
To hire a Houston water damage lawyer, identify local law firms with expertise in flood-related cases. Consider their track record and client reviews. Reach out to your preferred choices, discuss your situation, and select the best fit for you..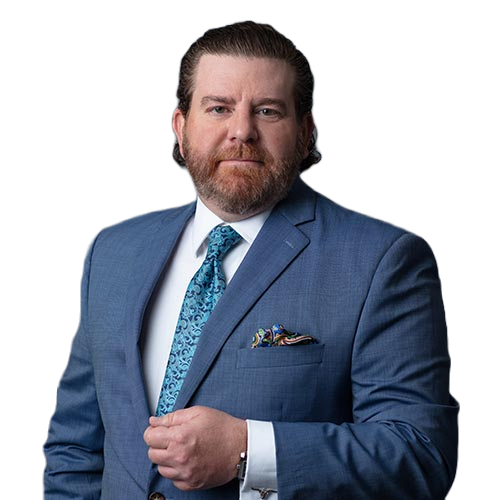 Homes and businesses are susceptible to disastrous water and flood damage. The expenses of repairing property damage can be high, and the burden of making insurance claims and taking legal action can be even enormous. 
Attorneys for water and flood damage might help in this situation. Houston is home to a large number of seasoned attorneys who focus on guiding victims of water and flood damage through the convoluted legal system. As you read on, we'll examine the function of water and flood damage attorneys, what to consider when hiring one, and how they might aid in your recovery.
What is Water and Flood Damage?
The damaging effects of water on the property are referred to as "water damage." Flooding, leaky pipes, or roof damage are possible causes of this. Rising water levels, which frequently arise from natural disasters like hurricanes, heavy rainfall, and flash floods, are what precisely cause flood damage. Serious repercussions from any sort of damage may include health issues, structural damage the growth of mold, and electrical problems.
What is a Water and Flood Damage Lawyer?
A lawyer who focuses on claims involving water and flood damage is known as a water and flood damage attorney. They assist clients in filing lawsuits when required, negotiating settlements, and recovering damages from insurance providers. Additionally, they are knowledgeable about many regulations and laws governing water and flood damage as well as the procedure for filing insurance claims.
Why Do You Need a Water and Flood Damage Lawyer?
It may be unpleasant and daunting to deal with water and flood damage. A water and flood damage attorney can guide you through the legal system whilst making sure you get the reimbursement you are entitled to. Among their many services are the following:
Examine your insurance contract to see what kinds of losses are covered.

Initiate insurance provider negotiations on your behalf.

If necessary, bring legal action against insurance providers.

Determine an equitable sum for compensation after determining the degree of your damages.

Make sure all deadlines are fulfilled and documentation is properly filed.
How to Choose a Water and Flood Damage Lawyer?
There are several things to take into consideration while picking a water and flood damage attorney. Choose a lawyer with a proven track record of success and specialization in managing water and flood damage claims. Examine their qualifications and request client references. It's crucial to select a lawyer that is receptive to your demands and has good communication skills.
What to Expect When Working with a Water and Flood Damage Lawyer?
A water and flood damage attorney will assist you navigate the legal system and better comprehending your rights and alternatives when you engage with them. They will assess your losses and try to see that you get the payment you are due. They will also submit any required documentation and speak on your behalf with insurance providers.
Preventing Water and Flood Damage
Long-term time and financial savings can be achieved by avoiding water and flood damage. Here are some simple recommendations for avoiding flood and water damage:
Check your home frequently for damage and leaks.

Place a sump pump in your crawlspace or basement.

Verify that there is no debris in your gutters and downspouts.

Fix any foundational cracks or holes by sealing.

Elevate electrical equipment and appliances above areas that might flood.
Frequently Asked Questions
What should I do if floodwaters or water damage my property?
The initial step is to make a call to your insurance provider and submit a claim. It's crucial to keep track of any damages and any costs associated with temporary lodging or repairs. To assist you in navigating the claims procedure and guarantee that you are fairly compensated, think about employing a water and flood damage attorney.
What happens if my insurance provider rejects my claim?
You might need to launch a lawsuit to seek damages if your insurance provider rejects your claim. You can examine your legal choices and choose the best course of action with the assistance of a water and flood damage attorney.
Hire A Water and Flood Damage Attorney From Callender Bowlin
Flood and water damage may be a terrifying and distressing occurrence. You can deal with the complicated legal system while making sure you get the reimbursement you are entitled to by hiring a water and flood damage attorney. Seek a lawyer with experience, qualifications, and strong communication abilities. You may preserve your property and avert the need for legal proceedings by taking precautions against water and flood damage.
We handle a variety of situations involving property damage at Callender Bowlin, including water and flood damage. Whatever the case's main objective, we work to provide the quickest and most affordable answer for our clients. Call us at (713) 300-8700 or use our form to reach us right away. Let us take care of this.
---
Callender Bowlin LLP
4299 San Felipe St # 300
Houston, TX 77027