The Denver hail damage claims lawyers at Callender Bowlin have an impressive history of success in obtaining significant compensation and safeguarding the rights of property owners affected by hailstorms. They are dedicated to providing exceptional legal representation in hail damage cases, ensuring that clients receive the appropriate compensation they deserve.
Were You Affected In The June 1 Hail Storm?
A hail damage attorney can provide legal advice on hail damage claims, negotiate with insurance companies, represent you in court, assess damages accurately, assist with paperwork, and ensure you receive fair compensation for your hail-related property damage.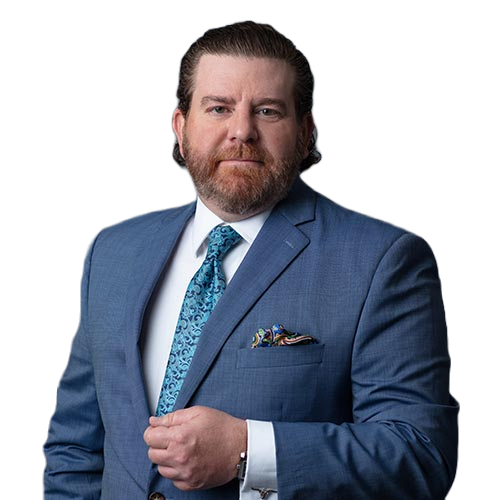 Hailstorms are a frequent example of a natural disaster that can happen at any moment. Hailstorms may severely damage your property, exposing you to expensive repair costs.
But when it comes to making a hail damage claim, things may get tricky, and you might need a Denver hail damage attorney's help. As you read on, we'll talk about how hiring a hail damage attorney may assist you safeguard your liberties and your property.
What is Hail Damage?
It's important to comprehend what hail damage is before talking about how a Denver hail damage attorney may help. First off, hail is a type of precipitation that develops inside thunderstorm updrafts and is made up of solid ice.
While property damage from hailstones is referred to as hail damage. Hailstones can be as little as a pea or as large as a grapefruit, and they may severely impact your house or automobile, resulting in dents, shattered windows, and roof damage.
Statistics on Hail Occurrences in Denver
Damage-causing hail season in Colorado is usually believed to last from mid-April to mid-September. The Front Range of Colorado experiences the highest frequency of massive hailstorms in North America and most of the globe due to its location in "Hail Alley," therefore inhabitants may often anticipate three to four disastrous (described as causing at least $25 million in insured damages) hailstorms a year. 
Colorado has seen insured damage from hailstorms totaling more than $5 billion over the past ten years. As a result, the expense of hail and wind damage may account for up to half of your home's insurance premium. Hail damage is nearly universally covered by insurance providers if you have comprehensive protection on your automobile policy. 
Understanding Hail Damage Insurance Claims
Most vehicle and residence insurance policies provide coverage for hail damage. However, making an insurance claim for hail damage can be challenging. The adjusters employed by insurance firms will evaluate the damage and figure out how much money you are entitled to. Insurance providers may occasionally reject your claim or make you a subpar settlement. A Denver hail damage attorney can help in such an instance.
Why Hire a Denver Hail Damage Lawyer?
You can get the necessary legal support when submitting a hail damage insurance claim from a Denver hail damage attorney. This is how they may assist:
Your property's level of damage and the sum of recompense you are entitled to can both be determined with the aid of a hail damage attorney. They may also assist you in comprehending the conditions of the insurance contract and ensuring that your insurance provider is not underpaying you.
Negotiating with the Insurance Provider
A Denver hail damage attorney can deal with the insurance provider on your behalf to ensure that you are fairly compensated for any losses you have suffered. Additionally, they can help to guarantee that your claim gets handled quickly so you aren't forced to wait months to get paid.
A hail damage attorney can launch a lawsuit on your behalf if the insurance provider rejects your claim or provides you with an insufficient payout. They can advocate on your behalf in court for your entitlement to just damages reimbursement for damages done to your assets.
Choosing the Right Denver Hail Damage Lawyer
An experienced Denver hail damage attorney must be chosen when it comes to this matter. Here are some things to consider:
Experience
Pick a hail damage attorney who has handled hail damage cases before. A competent attorney will have the knowledge and abilities to guide you through the legal system and secure just recompense.
Reputation
Reading internet feedback and referrals will help you determine the lawyer's reputation. A professional attorney will be able to handle hail damage claims with an established record of success.
Fees
Pick a lawyer who accepts contingency fees. This implies that you only incur costs if your lawsuit is successful. Avoid attorneys that demand upfront payment; they might not be acting in their client's best interests.
Locations Served
We proudly serve Denver and the surrounding areas throughout the I-25 corridor, including:
Longmont
Berthoud
Mead
Lyons
Niwot
Gilcrest
Platteville
Frederick
Fort Upton
Erie
Brighton
Lafayette
Boulder
Superior
Broomfield
Thornton
Ledyden
Westminster
Arvada
Commerce City
Aurora
Golden
West Pleasant View
Hire A Denver Hail Damage Lawyer From Callender Bowlin
Hail damage may be both economically and physically catastrophic. However, you may safeguard your rights and your property by working with a Denver hail damage attorney.
When making a hail damage insurance claim, negotiating with the insurance provider, or bringing a lawsuit, a hail damage attorney may give you the legal support you deserve.
To make certain that you are fairly compensated for any losses sustained, keep in mind to select a qualified attorney that accepts cases on a contingency basis.
Call the dedicated legal team at Callender Bowlin at (303) 505-8700 or through our website form for a private, cost-free consultation and case review if you own a house or company in Colorado and are experiencing difficulties getting hail claim compensation.
---
Callender Bowlin LLP
1550 Wewatta St
Denver, CO 80202
(303) 505-8700