The Houston hail damage lawyers at Callender Bowlin have a reputation for successfully securing compensation and advocating for the rights of policyholders dealing directly with their insurance companies after a hail damage incident. Grounded in the intricacies of insurance law, they are dedicated to offering exceptional legal services in hail damage cases to ensure that clients receive the rightful compensation they are entitled to.
How To Hire a Houston Hail Damage Lawyer Near Me?
Research Houston-based lawyers skilled in water damage cases. Review online feedback, schedule discussions, assess costs and expertise, then choose the lawyer best suited for your needs.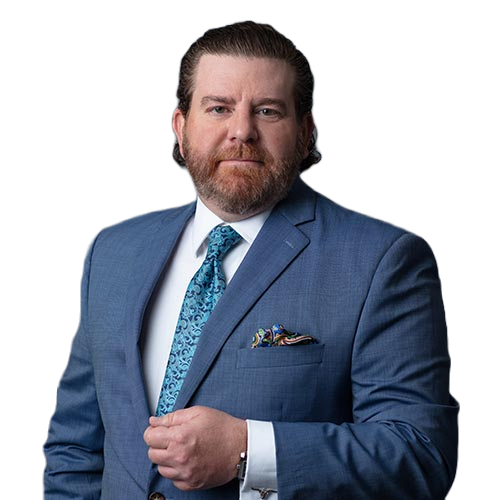 Your property might sustain serious injury from hail damage, which can result in everything from damaged automobiles to smashed windows and damaged roofing. Although hail damage is often covered by insurance policies, making a claim and getting adequate restitution can be a challenging and exhausting procedure.
You may understand the legal issues of your claim and make sure you get the reimbursement you are rightfully entitled to by hiring a Houston hail damage attorney. As you read on, we will discuss the role of a Houston hail damage attorney, how to select the most appropriate counsel for your case, and what to anticipate in the courtroom.
What is Hail Damage and How Can it Affect You?
Hail damage is defined as damage of any kind inflicted by hailstones and hailstorms.
The damage may range from small dents and scratches to significant structural damage, subject to the size and density of the hailstones. Common structures that sustain hail damage include roofing, windows, siding, and automobiles.
The effects of hail damage on your safety and well-being may be severe. Your entire house's integrity may be compromised if your roof is damaged, and it will further be more vulnerable to leaks and water damage. Similar to how dents may damage your car's performance and resale value. Hail damage may cause both physical and mental suffering in addition to being costly and challenging to deal with.
What Does a Houston Hail Damage Lawyer Do?
A Houston hail damage lawyer is a professional that focuses on assisting clients who have experienced property damage as an outcome of hailstorms. Their primary responsibility is assisting clients in making insurance claims and resolving issues with insurance providers to make sure their clients receive a fair settlement. 
The following pertain to particular responsibilities that a Houston hail damage attorney could carry out:
Reviewing insurance contracts to identify coverage and restrictions

Helping clients submit claims and providing supporting evidence

Communicating with insurance providers on clients' behalf

Conducting investigations and collecting data to back up claims

Dealing with insurance providers to reach settlements

If needed, defending clients in court
How to Choose the Right Houston Hail Damage Lawyer
It might be difficult to choose an ideal Houston hail damage attorney, particularly if you have never employed a lawyer before. Here are some important aspects to take into account when assessing potential legal counsel:
Look For Knowledge And Skill
Experience counts when filing a claim for hail damage. Seek a Houston hail damage attorney with experience winning cases that are comparable to yours. Inquire about their expertise dealing with the particular sort of property you have and the insurance provider handling your claim. Consider their amount of experience with hail damage claims as well as their familiarity with insurance guidelines and legislation.
Evaluate the Lawyer's Reputation and Track Record
A Houston hail damage attorney's reputation and success rate are crucial considerations alongside the experience. To determine how satisfied their clients are, look at ratings and client testimonies. Take into consideration any honors or commendations the attorney has gotten for their contributions to the industry.
Assess the Lawyer's Communication and Availability
Working with a lawyer requires effective communication, particularly throughout a demanding and intricate legal procedure. Opt for a Houston hail damage attorney that responds quickly and keeps in touch with those they represent. Think about the lawyer's preferred mode of contact and how fast they usually return phone calls, messages, or emails.
Discuss Costs and Payment Structures
It's crucial to establish costs and payment plans upfront when working with a Houston hail damage attorney. Many attorneys only receive a payment if you get money for your claim since they operate on a contingency fee arrangement. Others could bill clients on an hourly or fixed-rate basis. Ask the attorney about their fee schedule and any other charges or expenditures concerning your claim.
What to Expect During the Legal Process
Depending on the particulars of your situation, the legal procedure for filing a hail damage claim may change. Nevertheless, most claims adhere to a few standard procedures:
The initial stage in the legal procedure is submitting a claim with your insurance provider. Your Houston hail damage attorney can assist you in compiling the required paperwork and supporting evidence to back up your claim whilst making sure it is filed properly.
Investigation and Paperwork
The insurance provider will assess the worth of your claim after looking into the damage and filing the claim. By doing their own investigations, recording the damage, and collecting proof to back up your claim, a Houston hail damage attorney is able to assist with this procedure.
Settlement and Negotiation
Following the conclusion of the investigation, your Houston hail damage attorney will bargain with the insurance provider in an attempt to come to a settlement that is equitable and provides sufficient compensation for your losses. Your attorney may recommend filing a lawsuit if an agreement cannot be obtained.
A lawsuit may be brought on your behalf by a Houston hail damage attorney if a settlement isn't possible through negotiation. Although this procedure can be lengthy and costly, it is perhaps vital to ensure you get paid what you are due.
Hire A Hail Damage Attorney From Callender Bowlin in Houston Today
Hiring a Houston hail damage attorney can help you through the legal system whilst making sure that you are fairly compensated for your losses. Hail damage may be a stressful and daunting experience. When selecting a lawyer, consider their reputation, communication abilities, experience, and fee schedules. With competent legal counsel, you can concentrate on mending your home and moving on following a hailstorm.
At Callender Bowlin, we advocate for clients from Houston and make sure they receive the fair compensation they are rightfully due. Once you submit this form, we will contact you to arrange a private initial consultation. Or, to speak with an attorney straight away, dial (713) 300-8700. For you, we only seek what's best.
---
Callender Bowlin LLP
4299 San Felipe St # 300
Houston, TX 77027