The Denver fire damage lawyers at Callender Bowlin have a solid track record of success in securing substantial compensation and protecting the rights of property owners impacted by fire incidents. They are committed to offering legal services in fire damage cases, making certain that clients receive the rightful compensation they are entitled to.
How To Hire a Fire Damage Lawyer Near Me in Denver?
Research Denver law firms specializing in fire-related cases. Check online reviews, schedule consultations, compare costs and expertise, then hire the best fit for your case.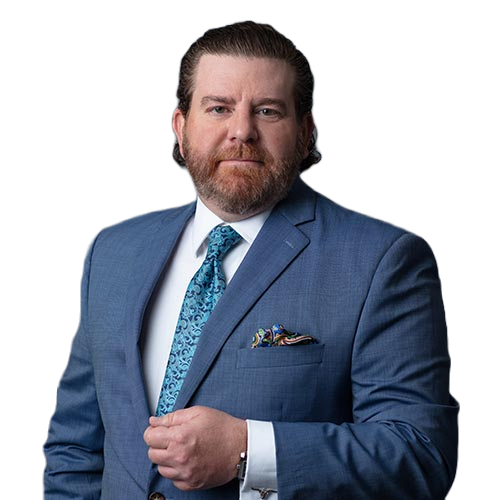 Denver residents who have experienced fire or smoke damage may be eligible for financial recompense for their losses. But navigating the legal system may be challenging and perplexing. Because of this, it's critical to have a reputable Denver fire and smoke damage attorney on your side. As you read on, we'll examine the advantages of working with a fire and smoke damage attorney and how they may support you in defending your rights and obtaining the settlement you are due.
What is Smoke and Fire Damage?
One of the most harmful and challenging kinds of property loss is fire damage. Smoke, however, also leaves an awful mark on houses that were previously destroyed.
Smoke and soot combine to cause smoke damage. It can spoil precious belongings and negatively impact air quality in the house.
Smoke Damage
Smoke damage, as opposed to fire damage, is any physical or structural damage brought on by smoke. Smoke can nevertheless have disastrous effects even when it doesn't completely destroy a space, its contents, or its surroundings as fire does. There may be additional impacts as well, such as soot covering objects or a persistent smell that lingers.
Fire Damage
The term "fire damage" describes the real damage that burning does to a structure. The fire's smoke and other corrosive emissions as well as direct flame contact might both result in this damage.
Fire damage protection is one of the forms of coverage available for property insurance.
Statistics on Fire Damage in Denver
As severe drought grips the Western United States, Colorado also had its three greatest wildfires ever recorded in 2020. Whilst nine of the top 20 biggest wildfires have happened in the previous three years (2018–2020). 
The Marshal Fire, which burned 1,084 properties in 2021, was the most damaging fire in terms of the number of homes lost. In terms of structures lost, the fire topped the 2013 Black Forest Fire only 12 hours after it started. According to later estimates, the overall damage is greater than $2 billion.
The Benefits of Hiring a Fire and Smoke Damage Lawyer
Knowledge and Skill in Smoke and Fire Damage Claims
Lawyers who handle disputes involving fires and smoke damage are specialists in these issues. They have a great deal of expertise and understanding of the laws, insurance plans, and losses related to these instances. They can help you through the procedure and offer you insightful counsel and support.
Understanding Insurance Plans and Insurance Company Negotiations
When you are already coping with the effects of a fire or smoke damage catastrophe, dealing with insurance providers may be bothersome and difficult. A fire and smoke damage attorney can assist you in comprehending your policy, negotiating with the insurance provider, and making sure you receive the money you are entitled to.
Comprehensive Investigation and Record of Your Damages
In a fire and smoke damage claim, it's critical to demonstrate the scale of your damages. A fire and smoke damage attorney may assist you in gathering proof, quantifying your losses, and conducting a comprehensive investigation to identify the incident's source and the accountable party.
Proper Assessment of Your Losses
Understanding numerous elements, including property value, repair expenses, lost income, and psychological distress is necessary when determining the extent of your losses. You can precisely assess your losses with the assistance of a fire and smoke damage attorney, who may additionally make sure you get just recompense.
What to Look for in a Fire and Smoke Damage Lawyer
It's crucial to take note of a number of crucial aspects when selecting a fire and smoke damage attorney. Seek an attorney who has dealt with fire and smoke damage cases before, has an established record of success, and is knowledgeable in local and state legislation. 
Choose an attorney who communicates well and is ready to answer your inquiries, taking into account the resources and support team members at their service. Finally, to lessen the financial strain of pursuing a legal claim, think about dealing with an attorney who is prepared to operate on a contingency basis.
How to Get Started with a Fire and Smoke Damage Lawyer
There are a few actions you may do to get started if you are thinking about hiring a fire and smoke damage attorney. Initially, schedule a meeting with an attorney to go over the details and verify if you have a compelling case. 
Next, acquire any relevant evidence and documentation, including pictures, videos, and witness accounts. Keeping track of any communications with your attorney and any other parties engaged in the case is also crucial. Lastly, be ready to negotiate and go to court if needed. An attorney can assist you in navigating the legal system and fighting for the just recompense you are entitled to.
Hire A Fire and Smoke Damage Lawyer From CB Trial
Incidents involving fire and smoke damage can be disastrous and result in substantial material, emotional, and monetary losses. A fire and smoke damage attorney can assist you in navigating the legal system, defending your rights, and obtaining the settlement you require to recuperate. During the process, a fire and smoke damage attorney may offer you knowledge, direction, and emotional support, guaranteeing that you obtain equitable payments and settlements.
Our attorneys may evaluate your case and look into your claim for evidence of wrongful handling by your insurer if you have had fire and smoke damage to your property and are experiencing difficulties getting reimbursement from your insurance provider.
Learn right away what our attorneys handling fire and smoke damage claims might be able to accomplish for you. To book a free case review with one of our exceptional attorneys to go over the specifics of your case, call Callender Bowlin at (303) 505-8700 or fill out our form.
---
Callender Bowlin LLP
1550 Wewatta St
Denver, CO 80202